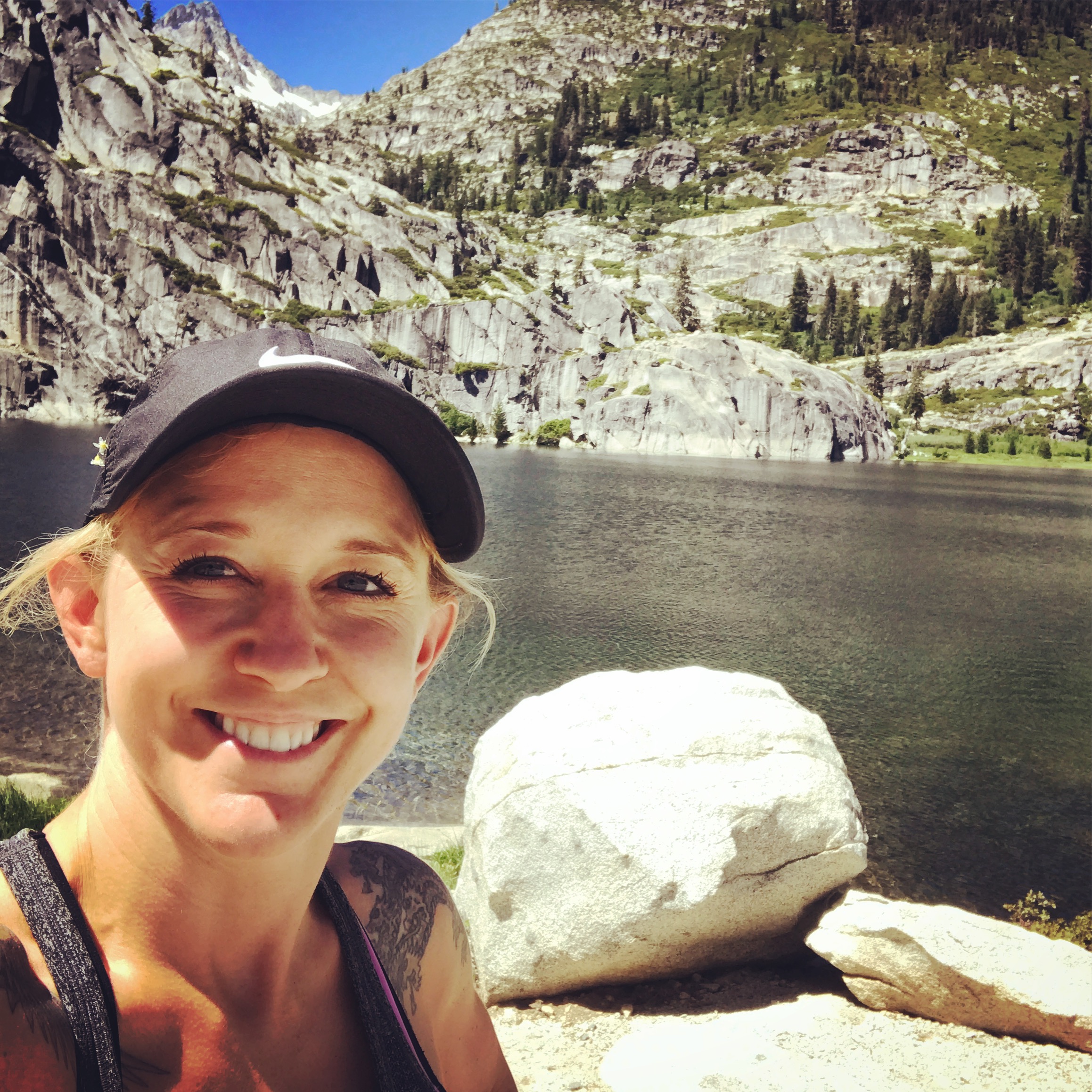 Tami Camper-
Principal Biologist
Tami is the founder of TransTerra Consulting LLC. She obtained a Bachelor's Degree in Environmental Science from Western Washington University in 1999. She has been a resident here since 2000, and received her Master's Degree in Biology from Humboldt State University in 2007. Her master's thesis was on the pollination and herbivory of Maple-leaved checkerbloom (Sidalcea malachroides) and she has worked on other publications including a rare plant guide for timberlands of Mendocino County published by MCRCD. She has worked as a professional biologist and planner for 19 years, specializing in wetland/stream surveys, wildlife/vegetation mapping, rare species surveys, biological assessments, impact assessments, mitigation and monitoring plans, CEQA/NEPA and land-use planning. Though she has worked as an independent consultant for most of her career, she has also worked for HSU, Caltrans, Mendocino Rewood Company, Campbell Timberland Management and Streamline Planning (now SHN) to round out her experience. She possesses a strong desire to combine her diverse background and passion for the natural world to aid clients through the environmental process. Her passions include restoration, herbal medicine, reading, outdoor recreation, music and self-reliant living. She also is also a member of the Arcata Sunrise Rotary Club, California Native Plant Society, The Wildlife Society, The Society of Wetland Scientists and other local non-profits and professional organizations.
Margaux Karp-
Staff Biologist
Margaux received her Bachelor's Degree in Molecular Biology from the California State University of Monterey Bay in 2018. She grew up in Humboldt and is very familiar with the unique geological and political landscape. Her experience encompasses restoration, environmental education, and lab techniques. She strives to utilize her molecular background to share an in depth understanding of the environmental field to promote policy and preservation. Her interests include running, hiking, reading, and mycology.
Adrian Macedo-
Staff Biologist
Adrian obtained a Bachelors of Science degree in Wildlife and a minor in Botany from Humboldt State University in 2017. He is currently finishing up a Masters of Science in Biological Sciences at Humboldt State. He has worked with the California Department of Fish and Wildlife for the past 5 years, specializing in fish, amphibian, and reptile research and restoration in the high mountain lakes of the Trinity Alps and Marble Mountain wilderness. His extensive resume includes his current phylogenetic work on Coastal Trailed Frog (Ascaphus truei), Mountain Lion (Puma concolor) tracking, bat mist-netting, electrofishing/dive counts, research specimen preparation, PIT tagging of amphibians, invasive species removal, native plant cultivation and landscaping, and much more. In addition, he has worked on six publications in various journals and three conference presentations. He is an avid naturalist, researcher, and hunter gatherer, with a passion for conservation and teaching others.
Megan Nibbelink-
Staff Botanist
Megan received her Bachelor's degree in Botany from Humboldt State University in 2019. She will be returning to HSU to pursue her Master's degree in Biology with a thesis focusing on fossil plants from the lower Devonian of Québec, Canada. Her previous work experience includes curation and care of an extensive living collection of plants from around the world, state-of-the-art biological lab facility and research equipment maintenance, and education. Currently, she is working on a diversity survey of ancient plants and will be presenting an oral paper at the Botanical Society of America conference this summer. In her free time, Megan enjoys reading, sewing, and spending time in Humboldt's glorious outdoor spaces.